The Habitude Addiction Program takes pride in offering an effective, comprehensive after-care plan for all of our clients. We are hoping that with your help, our clients will be able to experience success in the continuum of recovery that is measured beyond abstinence and truly encompasses the methodology behind Bio-Psycho-Social and Spiritual Programming. We have an integrative team approach comprised of medical and non-medical personnel. Approximately 40% of our clients are coming from Western Canada, 40% from Ontario and 20% from Eastern Canada.
We are wanting to build bridges with other counsellors, clinicians and agencies so that we too can refer to your organization when our clients return to their own communities. We do not pay for any referrals and for the past 7 years the referrals have been via word of mouth from Crisis Centres, Hospitals, Physicians, Counsellors, Employers and family members.
We are always looking increase our team with dedicated, qualified, licensed and insured counsellors to work with our clients and families. As a Partner in Care, you and Turning Point Group of Companies work together to provide client care to individuals in our aftercare program.
Should you wish to become a Partner in Care, please contact Tammy Francoeur.
Partners in Recovery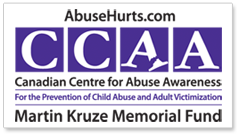 EASTERN PROVINCES
Margo North, RPC, MPCP
New Dawn Counselling and Psychotherapy
Halifax, Nova Scotia
Tel: 902-401-6778
www.newdawncounselling.com
WESTERN PROVINCES
Alan Stamp MSc, PCFTTA
Family Therapist
Vancouver, BC
Tel: 604-685-6857
www.therapyassociates.org
Karen Campbell BA, RPC
Oasis Counselling Services
Manning, AB
Tel: 780-836-9591
www.oasiscounsel.weebly.com
Roger Thiessen
Community Counselling Centre
Edmonton, AB
Tel: 780-4823711
www.communitycounsellingcentre.ca
Rand Teed
Lebell & Associates
2114 College Avenue
Regina, SK
Tel: 306-359-6111
www.drugclass.ca
ONTARIO
Nigel Turner
Dalton Associates
Toronto, ON
Tel: 888-245-5516
www.turnercatherineassociates.com
Laura Pageau
Lambton Counselling Services
Sarnia, ON
Tel: 519-336-9612
www.lambtoncounselling.com
Shalini Lakshminarayan, RSW
Enlighten Counselling Services
Windsor, ON
Tel: 519-997-2868
sl@enlightencounsellingservices.com
www.enlightencounsellingservices.com
Dawn Zivanovich
DAWN ASSOCIATES
Certified EMDR Therapist
Hamilton, ON
Tel: 905-679-6749
Toll Free: 1-877-304-0166
www.dawnassociates.com

Daniel Rathwell ICADC, SAP, ACSW (Dipl.)
International Certified Alcohol & Drug Counsellor
Certified Substance Abuse Professional
Rathwell Counselling & Consulting Services
(613) 407-7977
dan.rathwell@outlook.com
www.recoveryispossible.ca
Schurmann Counselling & Life Coaching
John Schurmann, MSW,RSW Canada
Social Worker, Psychotherapist, ADD and ADHD Specialist, Life Coach
199 Snowdon Cir, Markham, ON L3P 7S7
(905) 944-1711
www.coachme.ca
Liam Carey
(416) 461-7739 ex. 29
liamc@oasismovement.org
www.oasismovement.org